Welcome to River of Life!
Pastor Randy Comer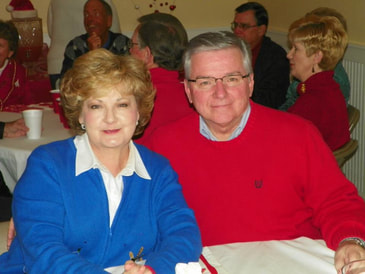 Welcome to River of Life. We're excited that you've taken the time to check us out. We hope you come and visit us as soon as you can. We have a great church with various programs that will appeal to your family. We are an interdenominational church that appeals to people of various backgrounds. In our worship, we exalt Jesus Christ. During our services, we have a blended worship style; and try really hard not to label our worship. If our worship lifts up Jesus, then that's good enough. We like every style of music if it exalts Him.

Again, thank you for visiting this site. We hope you will make plans now to come and visit our church.

Our son, Jason and family, are the Pastors of Centerpoint Church in Warner Robins, Georgia. Their church is part of the ARC Organization.

We are extremely excited to see what God is continually doing in their ministry. They served as Youth Pastors for approximately 12 years; but a few years ago transitioned into the pastoral ministry. Their burden is to go after the unchurched. Please partner with them in prayer and believe God to bless their endeavor.


---